AGEPoly includes 18 commissions dealing with specific issues. Each commission has its own board and manages its activities on its own. They keep the campus thriving by proposing diverse and varied activities to the community.
ArtePoly
ArtePoly aims to highlight art by students, for students. Art should be accessible to every student on campus; we thus wish to bring together the various art-oriented entities already in EPFL/UNIL (other commissions, associations, student artists). If you have the soul of an artist - or wish to find you one! - feel free to join us!
Challenge EPFL-ETHZ
Challenge is an annual ski competition between the two Swiss engineering schools, EPFL and ETHZ. The participants compete for four days in various competitions.
Club Montagne
Club Montagne promotes mountain sports by organizing introductions and outings and loaning material to EPFL students.
Club Photo
Club Photo promotes photography, both film or digital. The Club provides equipment for enthusiasts, organizes introductions and photographs the various events taking place on campus!
Coaching
Coaching EPFL is the first years' first point of contact with university life and integration. Its objective is to take care of the first years' integration and well-being.
Dance Square
Do you like dancing? You will probably find what you're looking for at Dance Square. They have multiple under-commissions that each specialize in a specific dance.
ESN EPFL
ESN EPFL is a branch of the large network ESN. Its goal is to integrate students who come to study on exchange into Swiss life and EPFL, in order to help them to get quickly used to life as a student in Lausanne.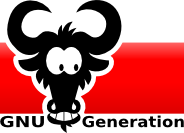 GNU Generation
GNU Generation promotes the use of free software. Specifically, they provide IT support to use Open-Source solutions in the private setting.
JDR Poly
JDR-Poly aims to introduce the role play to students from EPFL and UNIL. Every other Wednesday a role-play evening is organized, allowing both masters and novices to participate in epic adventures!
La Dame Blanche
La Dame Blanche promotes chess on campus. Weekly appointments are organized to play together, and sometimes to follow a party study of a confirmed member! La Dame Blanche also organizes two tournaments a year open to the entire EPFL-Unil community.
La Nuit De La Magistrale
La Nuit de la Magistrale is the party following the formal Magistrale Graduation Ceremony. During one unique night, all the new EPFL Alumni gather together to celebrate their achievement in the Swisstech Convention Center.

Musical
Musical is the music contribution of AGEPoly's commissions. Its goal is to stimulate the practice of music on the EPFL campus and for this, a fully equipped rehearsal room is available on the campus!
PolyJapan
PolyJapan is the commission that celebrates all Japanese culture. They make animated screenings often accompanied by Japanese food. Their biggest event is Japan Impact, a festival of Japanese culture where you can find traders, games and typical dishes.
PolyLAN
PolyLAN organizes two LANs a year: one large and one small. A LAN is an event where several people gather in the same place to compete with video games. This event is really for everyone and even if you are not a gamer, come play mini games for visitors!
PolySI
PolySI organizes the integration week which takes place before the new school year for the new students of the EPFL. It's the perfect time to meet friends but also to discover the campus and the city of Lausanne.
Robopoly
Robopoly are passionate about everything robotics! From robot contests to RV remote controlled car races, let them amaze you with their creations. Feel free to become a member to take advantage of the machines they make available (3D printers, ...).
Students 4 Students
Students 4 Students organises a free prep-week for EPFL's first year, just before classes start. Its goal is to promote a spirit of cooperation and peer support between EPFL students, as well as help new students prepare for the hard semester that awaits them!
LudoPoly
LudoPoly aims to promote board games on campus! We organize game nights every Thursday evening, open to all EPFL students every other week. So if you want to take your mind off your studies with a more leisurely activity, don't wait any longer!